The History of Our Flexural Pivot Product LINE
Bendix Corporation originally designed, patented and manufactured the Free-Flex® Pivot in 1961. It was developed as an alternative to rolling element bearings and other devices providing rotational support for limited angular rotation.
Through a series of acquisitions, the Free-Flex® Pivot never left its original home. In 2004, The Riverhawk Company purchased the entire product line from Goodrich. The purchase included all manufacturing equipment and documentation as well as several key personnel. Riverhawk Company's ownership group and current team included many former employees of Bendix Corporation. In fact, one of Riverhawk Company's founders' father was instrumental in the development of the Free-Flex® Pivot product line.
Below is a timeline which shows the progression of Free-Flex® Pivot bearing over the past 60 plus years: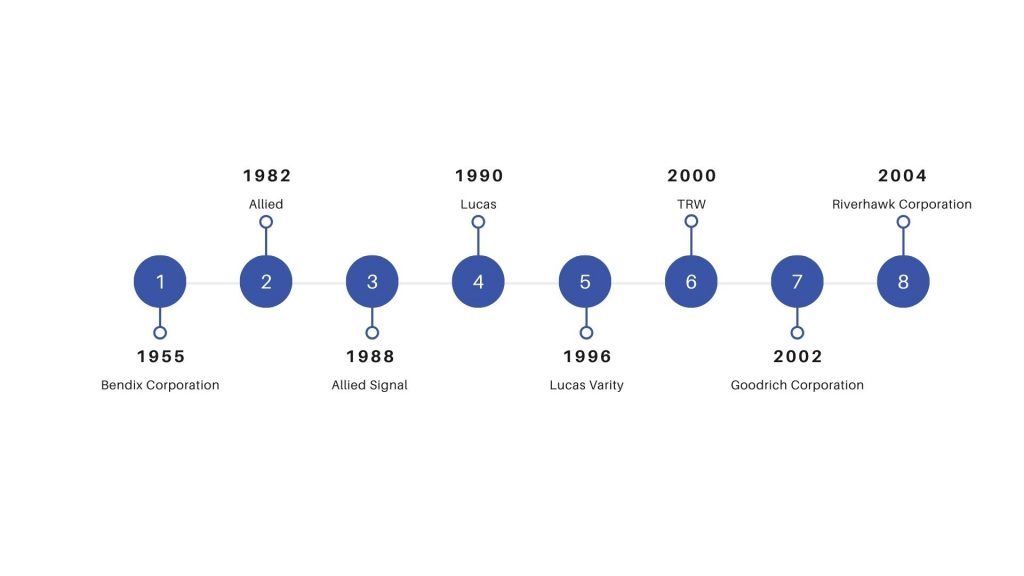 Read our Technical Papers and Case Studies to learn more about our products and their functions.